Home
Az Golf Lessons provides Phoenix golf lessons, golf instruction & Arizona golf schools in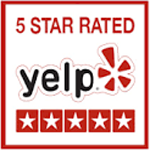 Scottsdale, Tempe, Mesa, Chandler… My name is Frank Macioce & I have been a golf instructor in Phoenix for more than 15 years. My golf lessons are very affordable & work for people of all ages. If your looking for Arizona golf lessons, I offer private golf lessons, group golf lessons, beginner golf lessons and junior kids golf lessons in Phoenix. I have a 5 Star Rating on both Yelp & Google.
Kids Golf Lessons
Your child will see a BIG improvement in their very first golf lesson & have fun doing it! Call 480-570-5411 to schedule your lesson today. A good Golf Instructor could be the difference between a child quitting the game or learning to love the game for a lifetime!!!
News
If your looking for affordable golf lessons in Arizona, please contact me at info@azgolflessons.com
or at 480-570-5411.
FAQ
If you have tried golf lessons with other instructors with no success, please try just 1 lesson with me. I am different, my methods are different and I get results where others do not. Visit my Testimonial Page to see why my customers refer to me as a "miracle worker"
Estimates
Save time with a free, no-obligation quote. Tell me what your looking for and I will respond with an accurate quote and timeline for the work. I teach 7 days a week and can always find time for a customer 🙂
Testimonials
My wonderful customers are the reason I'm in business. Here are just some of their success stories:
Free Golf Tips
Here are some FREE Tips just for visiting  www.azgolflessons.com
Photos
If you are looking for golf lessons, golf instruction or a Golf School while visiting Arizona or you live in Phoenix, Scottsdale, Mesa, Tempe, Chandler, Gilbert or Ahwatukee, call Az Golf Lessons 480-570-5411.